Professeur de médecine d'urgence et praticien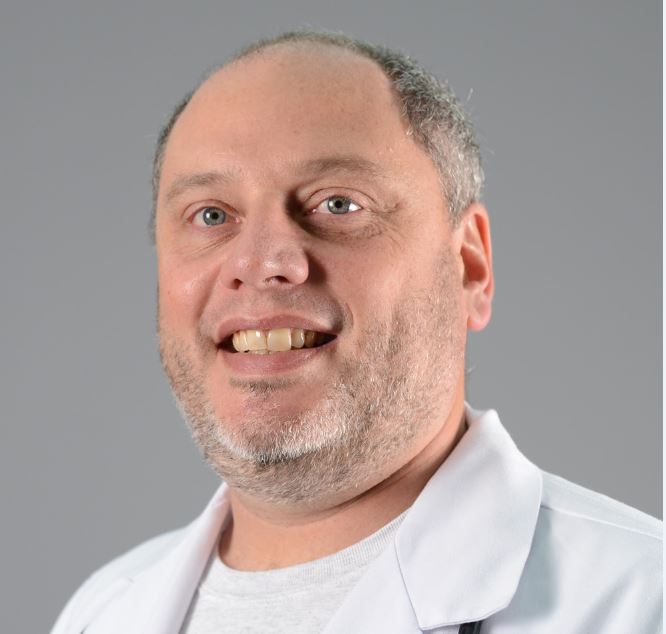 Nicolas Peschanski est professeur de médecine d'urgence et praticien hospitalier au CHU de Rennes. Il est membre actif de longue date de la SFMU et, après avoir œuvré 6 ans au sein la commission scientifique, il siège depuis 2020 à la commission des référentiels. Son parcours international, notamment aux USA lui a permis de devenir membre de la Commission Internationale de l'American College of Emergency Physicians ainsi que du comité de pilotage de l'EMCREG-International (Emergency Medicine Cardiac Research and Education Group).
Très attaché au principe de la FOAMed (Free Open Access Meducation – Partage en libre accès des ressources éducatives médicales, collaboratives et interactives), il est présent sur les réseaux sociaux qu'il utilise à des fins pédagogiques et de partage des connaissances en médecine d'urgence.
Ancien Médecin d'Ambassade au Népal où il assurait la médicalisation des secours et rapatriements depuis Katmandou et l'arc himalayen, il a ensuite été diplômé du DIU de Médecine d'Urgence de Montagne et d'intervention médicale en milieu périlleux. Dans ce cadre, il a participé à une mission humanitaire en 2000 avec l'Himalayan Rescue Association et a poursuivi l'activité de secours en montagne médicalisé au sein de l'antenne du SAMU 38 de la base Sécurité Civile de l'Alpe d'Huez de 2003 à 2012.
Le Pr Peschanski participe aux formations de la Fondation de l'Académie de Médecine depuis 2018. Il est membre actif du comité scientifique au sein de cette fondation.